I have been watching marathons of
Secrets From a Stylist
and on the last one I saw, I spotted a Fiddle Fig in the corner. Normally I wouldn't notice this kind of thing but I have been seeing them pop up a ton of places lately. Including my bosses office,
Joslyn's living room
, and
This month's RueMag
.
Then I googled it.... To find that Emily Henderson had used it in her design star finale show, Jonathan Adler rocked a couple in his dining room and
Other people love and blog about them too!!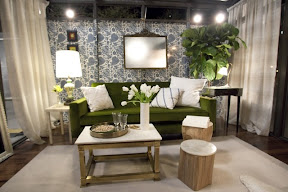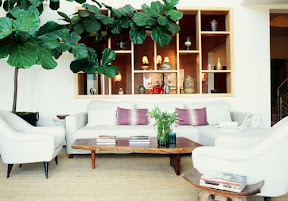 Now I am on the look out for how to fit this fun indoor tree into our decor.