I got back yesterday from a week long trip in NYC, and a fantastic one it was. I went for the NYIGF and our launch party for DwellStudio by GV. I ate tons of delicious food (my body thanked me for Gym trip today) and even got some fun free time to knock around Williamsburg (Brooklyn)... twice. Once for dinner then back on saturday for shopping and.... Eating (it was
Smorgasbord
after all!
With the advice of my friend Jess, Saturday was really fun having pastries and coffee at the smorgasbord. Then just wandering the streets.
This place was a goldmine.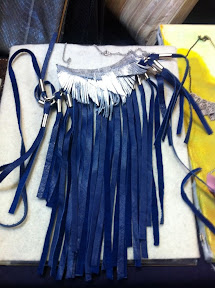 A couple groovy necklaces I picked up.
Rad graffiti.
The most brilliant store...
CatBird
and they have an online shop!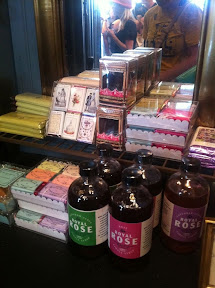 I coulda bought the entire store... But I did pick up some Lavender simple syrup for cocktails
Cute merchandising at a cheese shop.
A serendipitous meeting with
Joslyn
and crazytown good food at
Eataly
kicked off the trip. and look! they are opening a marimekko store.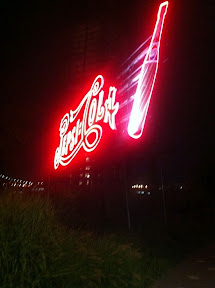 I went to Long Island one night to watch a movie by the river in a park with my friend Jen.
Another highlight of the trip was
Cacio e Pepe
. I can taste the most delicious pasta now... And yes he is mixing it in a big wheel of cheese. Mmmm
I bought a hat too but will do an entirely separate post for that one. ;)