Since it's seems other people have been better at blogging about my house than me (thank you
Sam,
Tonia,
and
Ben
) I thought I needed to step it up a bit. Well... Let's be honest, I did some flower arranging and cleaning cause
Hilary
was coming over. But it was fun hacking down the tree in the alley to use. ;)
And check out my rad
fiddle leaf fig
in the corner.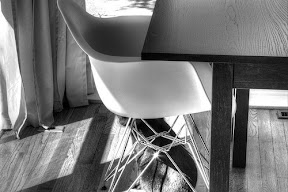 Ben did the last two pics HDR style.